PRE-APPLICATION
APPLICATION PERIOD
PROGRAM ELIGIBILITY
International/Overseas Chinese students pursuing a bachelor's, master's or doctor's degree at NTU

Mainland Chinese students and Joint Dual-degree students are NOT ELIGIBLE to apply.

Students who are transitioning between NTU degrees are ELIGIBLE to apply.(i.e.: Bachelor's Degree Student in 2023 Spring Semester → Master's Degree Student in 2023 Fall Semester)
Exchange/ Visiting students from NTU's Global Talent Alliance

learn more ↗︎
Taiwanese students recommended by the NTU Center for Bilingual Education

learn more ↗︎
FEE
Totally FREE to apply for this program
Participants are partially responsible for meals, transportation, accommodation, and other personal expenses.

If the internship site is not in the Greater Taipei Area, NTU OIA will provide students with a fixed subsidy for accommodation, with accommodation recommended by the host organization.


All students will be automatically registered for a "Summer Internship" summer course with 2 credits. Summer session courses are free of charge to NTU students.

However, students who meet one of the following conditions should pay a credit fee for this course (the fee can be different every year, depending on the announcement of the Office of Academic Affairs).
Students have already studied for more than four years in their undergraduate degree and are taking no more than 9 credits in the spring semester.
Students have suspended their studies in the spring semester.
APPLICATION
APPLICATION MATERIALS
01
Online Application Form
02
Head-shot Photo (360x480 pixel) in JPG Format

03
Student ID Card (Front) in PDF format

04
National ID/Alien Resident Certificate (ARC) in PDF format
*For students from GTA, please attach a copy of your passport.

05
Certificate of Enrollment in PDF format
NTU Students Only
06
Official English Transcripts ( - 2022 fall semester; *NTU Students: Please apply to the Office of Academic Affairs, NTU) in PDF format

07
Department Recommendation Letter Form in PDF format
NTU Students Only
08
Curriculum Vitae (in English or/and Chinese; limited to two A4 pages per version) in PDF format
09
Personal Motivation Letter (in English or/and Chinese; limited to two A4 pages per version) in PDF format
10
Other supplementary documents in PDF format

Optional
BIDDING POINT SYSTEM
In order to reflect individual students' preferences, we adopt this bidding point system to allocate the internship positions. Bids are used to determine student preferences and to fairly allocate internship positions

Each student will be allotted 100 points, which should be used up.

Each student should bid for five positions and bid at least one point on each position.


Each student should not place equal amounts of points into different positions.


Participation in the 1st or 2nd workshop will earn each student 10 extra points.

This bidding system will be opened around the end of March 2023 and we will notify each applicant by email.
For detailed information regarding the program's bidding point system, please refer to HERE.

APPLICATION PROCEDURE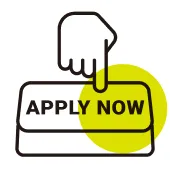 STEP 1
Click the "HERE" button. Fill out the application form and submit all the required documents before March 3, 2023. All participants should be aware that the internship's job description is subject to change at the discretion of the individual organization.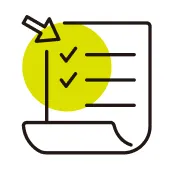 STEP 2
After the online application period, your complete application will be reviewed by the program's admissions committee.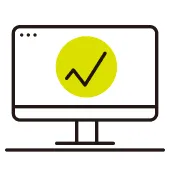 STEP 3
Once the first-round review is completed, you will be notified by email. The submitted documents then will be sent to the mentors of your choice according to the preference list. They will conduct the second round of application review. At the same time, the bidding system will also be open for you to allocate your bidding points.

Mentors may require an interview with applicants if needed.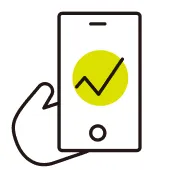 STEP 4
You will receive a follow-up email when the decision is available to you around the end of April 2023.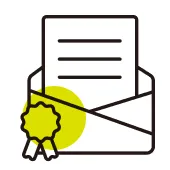 STEP 5
Admitted students will receive an official acceptance letter from NTU OIA.

POST-APPLICATION
THOSE WHO GET SELECTED AS INTERNS
Will be automatically enrolled in the "Summer Internship" course in the course selection system.

Must attend the Orientation Ceremony & the THIRD training workshop, which will be held by the Office of International Affairs in the 2023 Spring Semester.


Foreign students must hold a valid work permit & ARC & bank account during the internship period.


Students must submit their final report about the internship by a designated date in August.
Click HERE to know how to apply for a Work Permit.